Asurion HQ
Asurion Corporate Fitness Center
about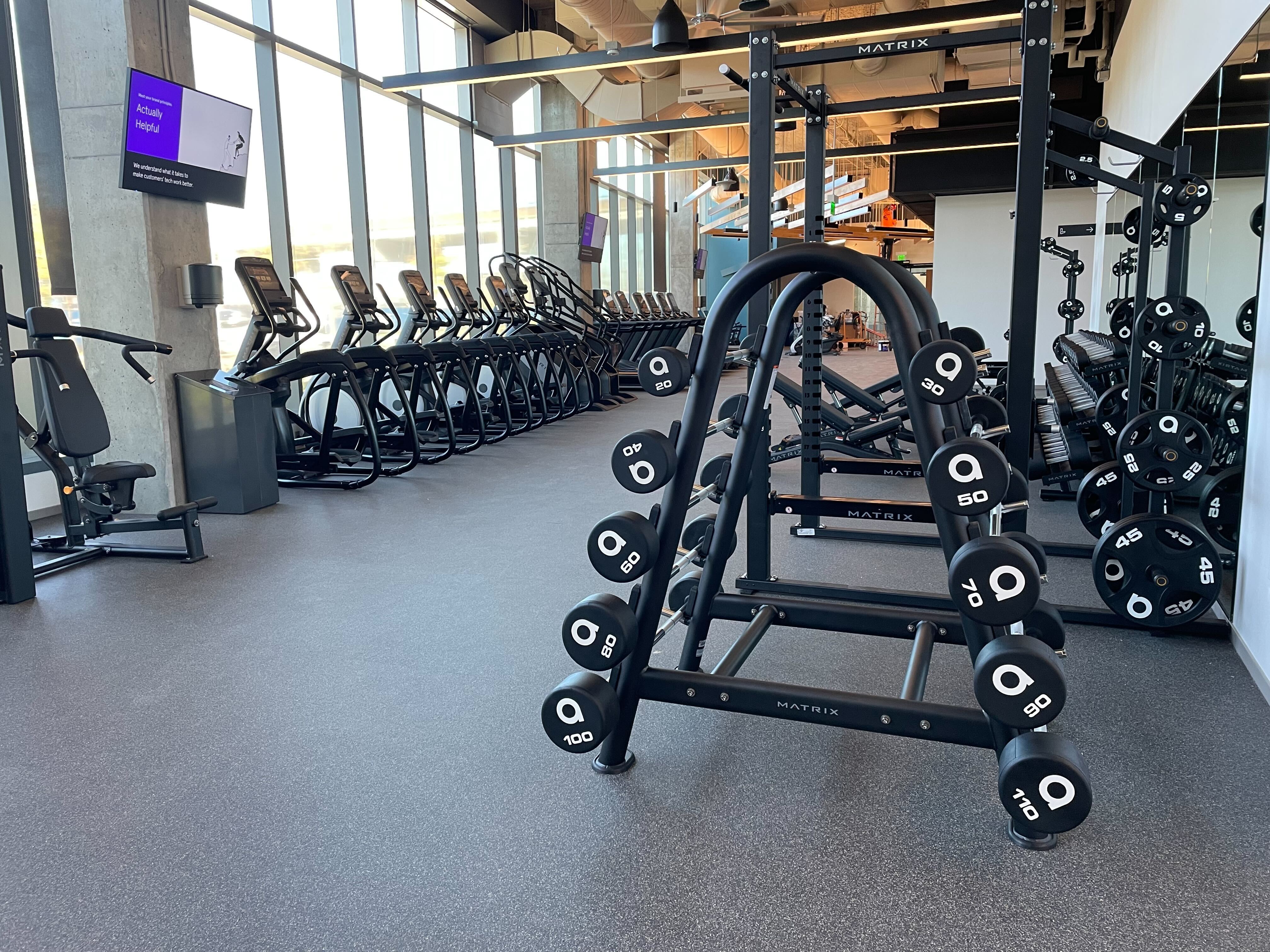 Kinema Fitness along with Asurion worked together on the design and development of their beautiful new corporate fitness center.  Kinema Fitness assisted on the equipment layout, equipment procurement and on the overall design of the gym.
Once the headquarters opened up, Kinema Fitness took over fitness facility operations with a full team of fitness professionals.  Kinema is offerings an integrated mix of holistic wellness, group fitness, personal training, events, challenges and workshops.
Kinema is also working with Asurion to provide virtual wellness solutions to their entire organization.
Approach
Kinema Fitness worked extremely hard up to the grand opening with the different departments of Asurion to ensure a high level of hype and buzz. Kinema's team of internal graphic designers custom created a brand new website and fitness app that was unique to the colors of Asurion.
Strategy
Kinema utilized all available resources to custom design a unique strategy to enhance the overall appeal of the fitness center. The goal was to provide an integrated mix of holistic wellness solutions, physical fitness and virtual wellness solutions.
Results
Kinema Fitness and Asurion has already seen a terrific amount of members sign up as members and participate in personal training, group fitness and other wellness programs. Kinema will be rolling out additional wellness programs for the entire building to increase awareness for the fitness center.
Services
Fully staffed operations with Kinema Fitness personal trainers
Group Fitness
Virtual wellness platform
Holistic wellness options
Dedicated gym website
Custom branded fitness app
Massages