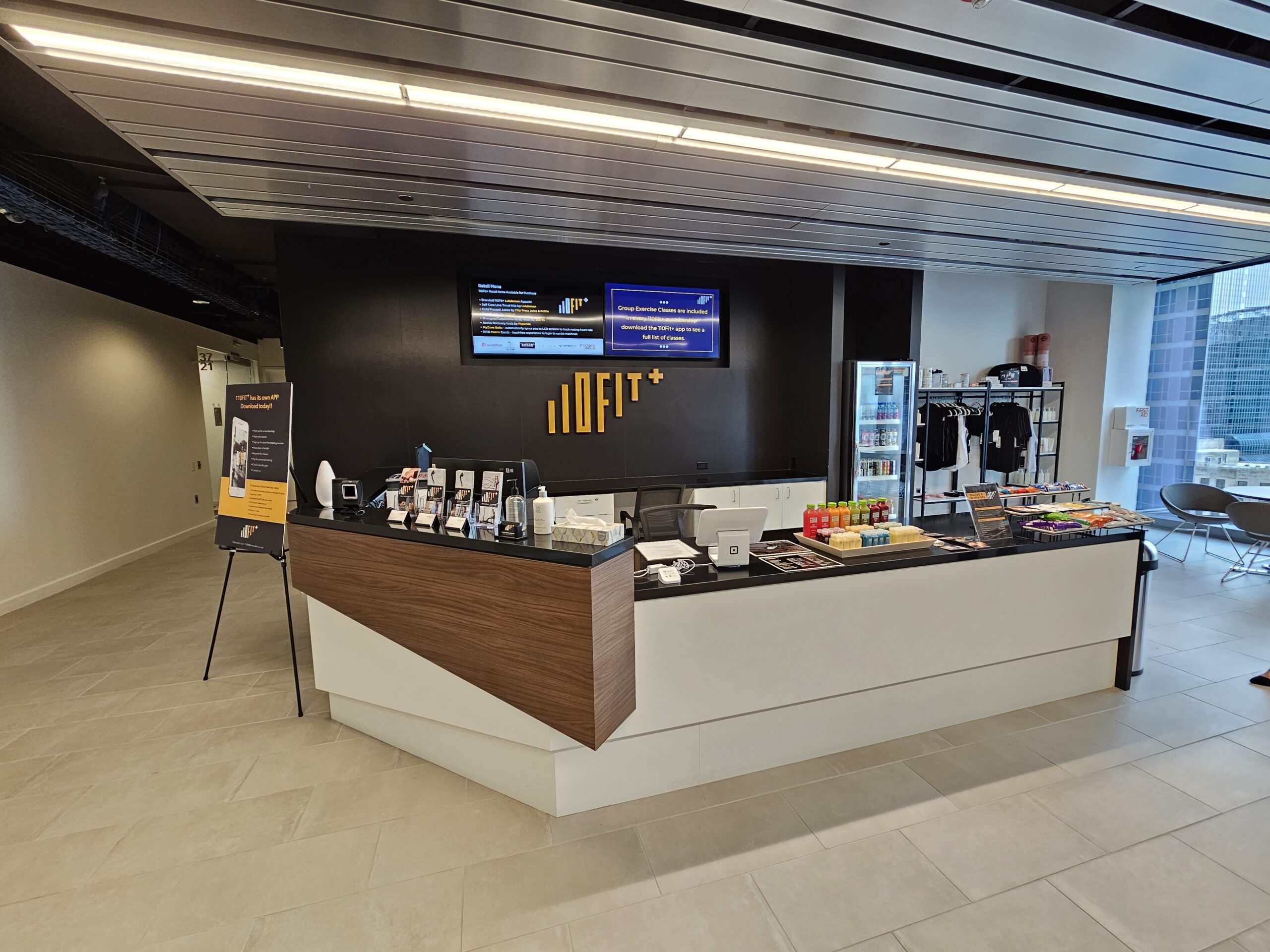 Kinema Fitness, Howard Hughes and Riverside Investment and Development collaborated together to develop a state-of-the-art, 17,000 sq ft tenant wellness center that prioritizes holistic wellness, mindfulness and mental health.  Kinema Fitness offers an array of comprehensive wellness programming including group fitness, personal training, nutrition consultations, health coaching, SPA services, and aerial yoga.
The wellness center at 110 N Wacker (Bank of America Tower) also provides cold pressed juices and retail in partnership with lululemon.
Kinema Fitness manages the high end, corporate fitness center with a team of elite fitness professionals that provide ongoing support while creating an incredible experience for the members.  Kinema also provides in-tenant wellness solutions for employers within their own offices.  These include workshops, seminars, private classes and meditations.
The wellness center at 110 N Wacker is called 110Fit+ and has it's own brand and website.  Members can sign up directly from the website or an app on their phone.
All tenants also have access to Kinema's virtual wellness platform.
Services Include
Fully staffed operation with SPA services, holistic wellness, chiropractic and Aerial yoga
Custom branded fitness app
Inhouse marketing team
Retail offerings by lululemon
Cold pressed juices and healthy snacks
Design and development