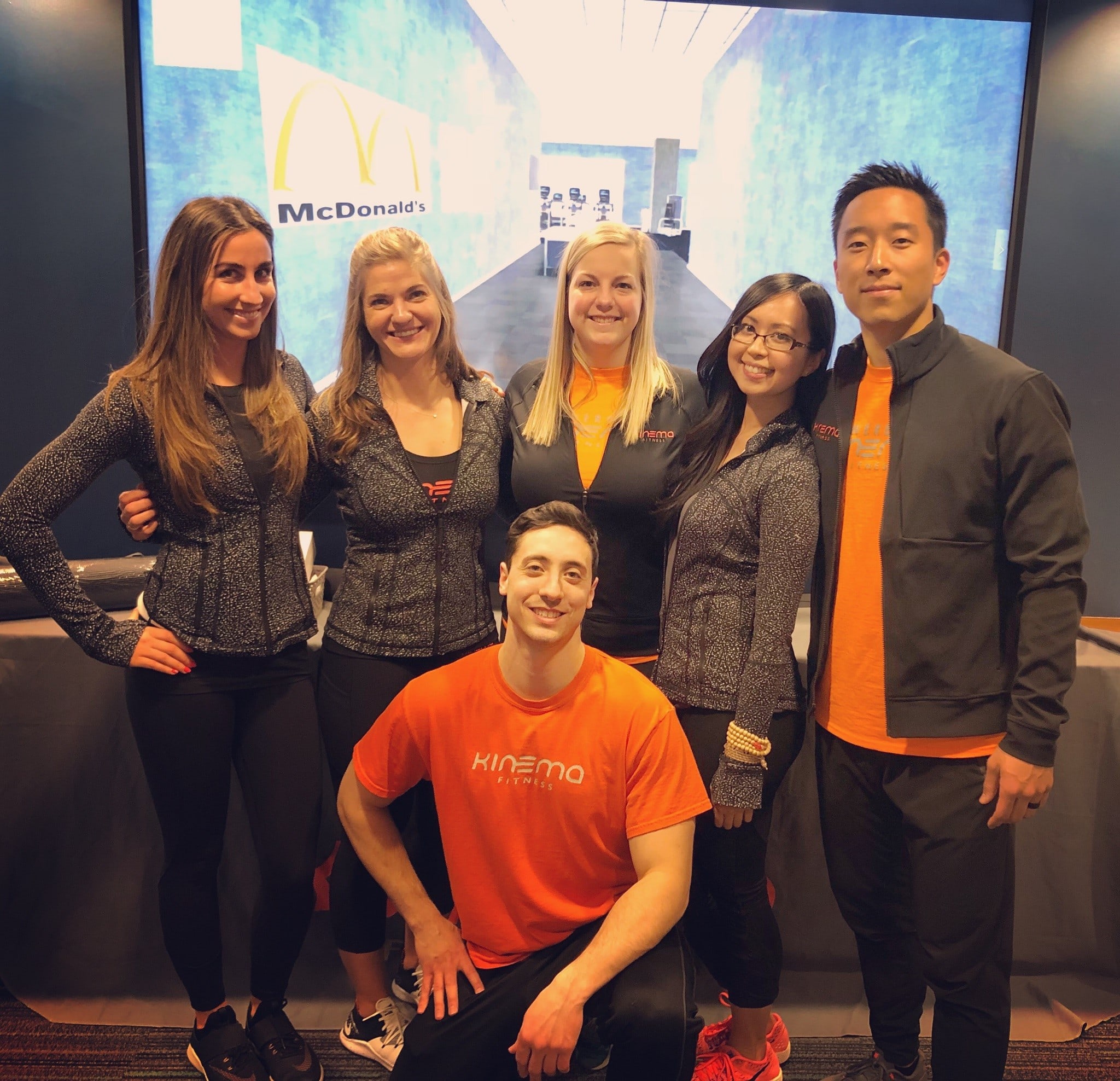 Sterling Bay and McDonald's collaborated to build a stunning brand new headquarters in the heart of the booming Fulton Market district of Chicago.  Kinema Fitness has been selected as the operator to the 10,000 sq. ft fitness center located on the penthouse whom also assisted on the design.
Approach
Kinema Fitness collaborated extremely closely with McDonald's and Sterling Bay for months leading up to the kick off. The collaboration included a comprehensive strategy to build hype and excitement, a seamless transition plan to ensure a smooth transfer, a marketing campaign, creation and education of a new fitness app and website, and a launch event.
Strategy
Kinema utilized all available resources to generate excitement and to ensure that the employees of McDonald's were able to receive the information and buzz that was being created for them. To do this, various open house's were implemented, newsletters were released, guided tours were hosted and surveys were created.
Result
The fitness center has been extremely successful with check ins , engagement and membership increasing each month. Personal training now accounts for over 20% of gross monthly revenues. Since month one, the fitness center has generated a profit each month. Kinema has also been able to successfully integrate a comprehensive holistic wellness program not only for the members but also within departments of McDonald's.
Services Include
Fully staffed fitness center with General Manager, Assistant GM, Personal Trainers, Group Fitness Instructors and Meditation Practitioners
Created custom built gym website:  www.cloud9kinemafitness.com
Custom built a fitness app for all McDonald's employees to join, check into the gym, purchase personal training
Implementation of holistic wellness offerings
Dynamic group fitness classes including indoor cycling
Small group training and personal training
Fitness center layout and design
Manage vendor relationships