One Post Office Square
Club One fitness center
about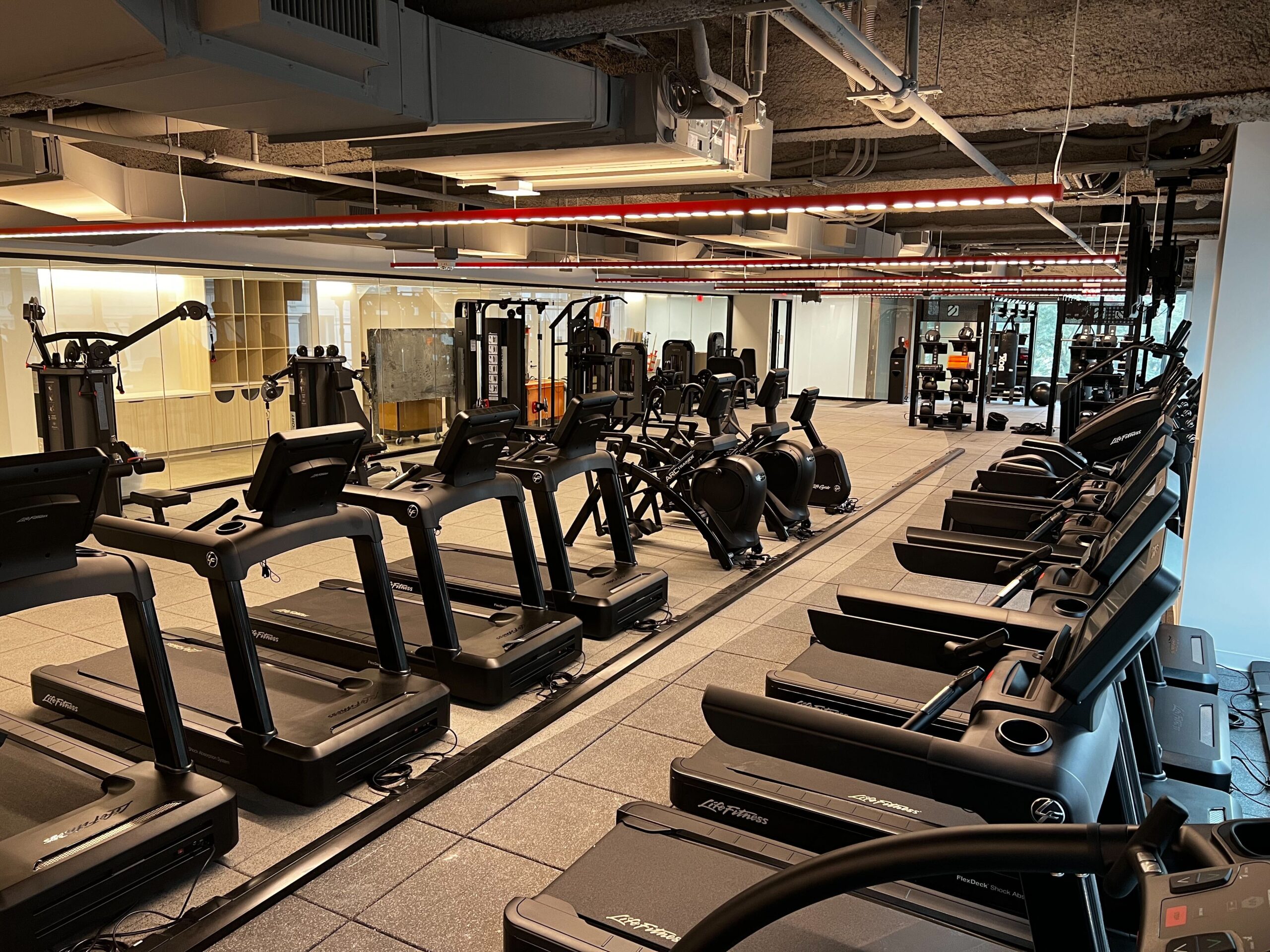 Kinema Fitness has partnered with JLL, Morgan Stanley, and Anchor Line Partners to bring an incredible corporate wellness center to One Post Office Square. Holistic wellness is an integrated element to the center.
Club One at One Post Office Square is a state of the art wellness center that includes SPA services, mindfulness, personal training, recovery, wellness pods, and group fitness.  Kinema Fitness assisted on the design and development along with VOCON and JLL.
Kinema Fitness now operates the facility with two full time fitness professionals.  The facility is exclusive to the tenants of One Post Office Square.
Approach
Kinema Fitness was tasked to work closely with JLL and VOCON on the overall design, development and eventually the operations of this Class A+ multi-tenant office building. The Kinema Fitness team worked extremely hard with these parties to design a best in class facility that would encourage tenants to come back to the office space and inspire them once they are within the fitness center. We ensured the space would include not only fitness but also wellness elements within it.
Strategy
As the building was close to opening, Kinema Fitness worked hard with ownership and property management to build a buzz and hype around the fitness center. Kinema worked with our creative team to design a website and fitness app to enhance the overall appeal of the club.
Result
The result exceeded our expectations with hundreds of tenants signing up within the first few months. Personal training and massage demand was high and tenant satisfaction was through the roof.
Services
Fully staffed with two full time fitness professionals
Customed designed gym website
Branded fitness app
Mindfulness and holistic services
SPA and massages services
Personal training
Group fitness
In tenant wellness services
Virtual wellness platform